See on Scoop.it – Community Revitalization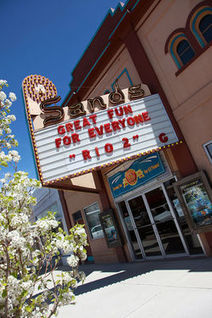 As cinema goes digital, the longtime standard of 35-millimeter projection is becoming obsolete. The Sands has a pair of immaculate Super Simplex 35-millimeter projectors — Machetta estimates they're from the late '30s or early '40s — that still run smoothly. But while most major studios are still making 35mm prints, they're becoming harder and harder to find. Soon they'll disappear altogether. Unless theaters invest in expensive new equipment — digital cinema projection costs upwards of $50,000 per projector — there will simply be no more movies for them to show. The Sands isn't the only theater on a collision course with technology. Small-town movie houses that managed to survive the rise of the multiplexes, fended off competition from Blockbuster and then fought off Netflix are finding it almost impossible to come up with the cash for the digital conversion."
Heather Garbo's insight:
After learning that small movie theaters across Colorado were being forced to shutter their doors due to the high costs of an industry-wide mandate to convert to digital projectors, Downtown Colorado, Inc. spearheaded a statewide coalition of foundations and agencies to identify funding for theaters and to launch the Save Our Screens campaign.
In many small communities, the local movie theater is not just a small independent business, but also serves a public function as a community gathering place, drawing foot traffic and supporting other businesses and community endeavors.
The Denver Westword's story, released today, documents the City of Brush's journey to save their beloved Sands Theatre.
See on www.westword.com